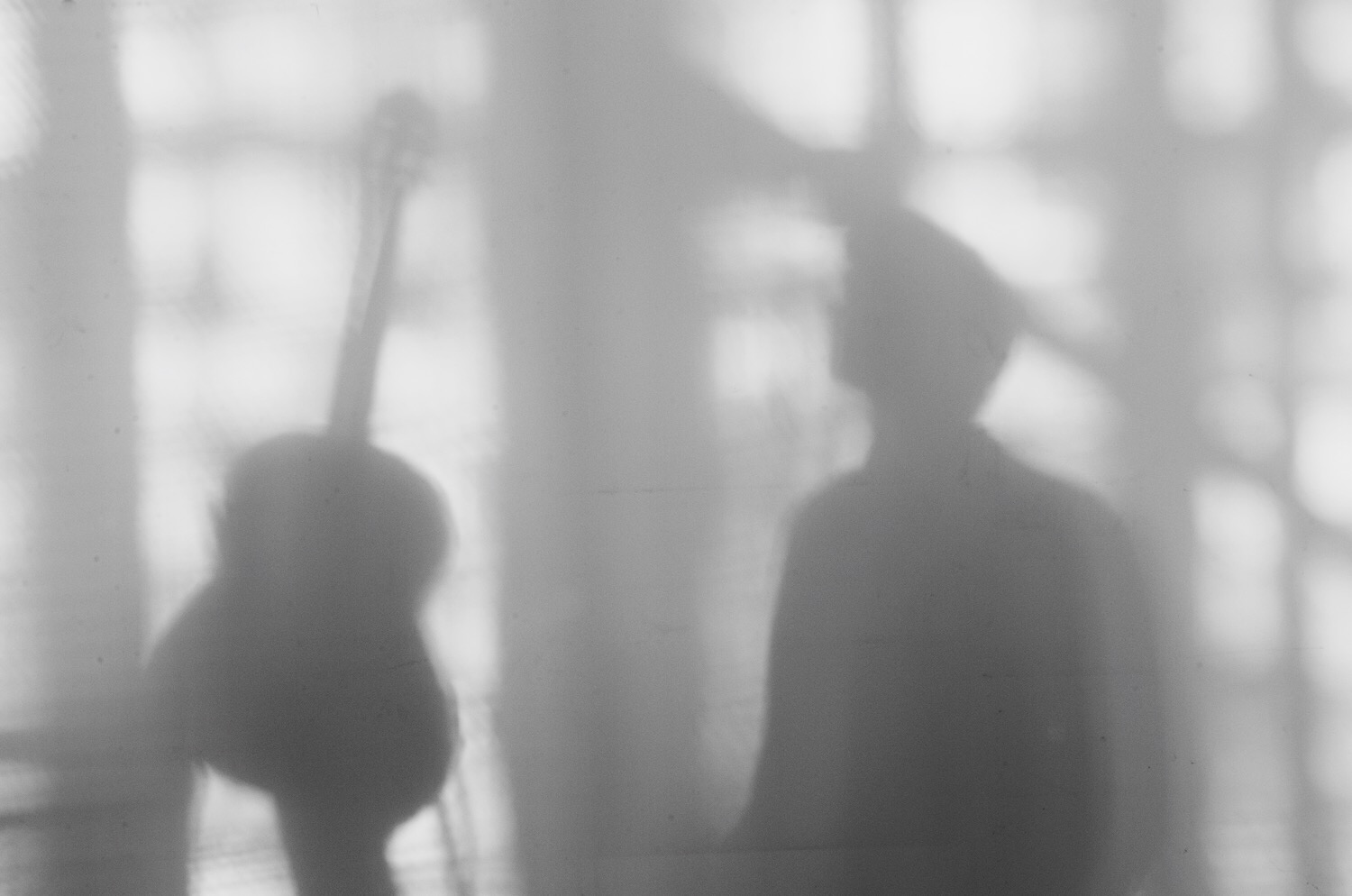 Musician
picture by: Odette Denijs
GUITAR
Bas Gaakeer (1989) is a guitar player based in Amsterdam, the Netherlands. He started playing guitar in various settings from the age of nine. After succesfully finishing his studies in Classical Guitar at the Conservatorium van Amsterdam in 2015, Bas established himself as a guitar player in several styles including classical music, non-Western music (Arabic, North-African), and gained valuable experience as a composer/musician/musical leader in interdisciplinary projects.
TEN-HUT is an Amsterdam/Zaandam based band. Bas has been writing the music and playing guitar in this band since his teenage years. Their newest CD CLEAN was released in 2018 in a sold-out Sugar Factory, Amsterdam. The band has been touring the Netherlands, France, Germany and Spain for over a decade and have played in several instrumentations including acoustic, orchestral and as a XL live band in clubs and festivals. They collaborated with several international artists and are known for their energetic live performances. The music is best described as pop/funk with non-western influences.
From 2016 Bas started working for SINE FORMA as a composer and guitar player. Sine Forma is an interdisciplinary collective under artistic leadership of dancer/choreographer Anna Suijkerbuijk. With Sine Forma Bas composed and played guitar in the performances So Far So Good (feat. dancers Faizah Grootens, Cheroney Pelupessy, photographer Sjoerd Derine and director Anna Suijkerbuijk) and Alleen Zijn We Samen, a duet for dancer and guitar player. In 2017 Bas worked as Artist in Residence at the Breaking Walls festival in Caïro, where he composed and played alongside an Egyptian cast for the performance Ignorance is Bliss. In 2019 Bas and Anna returned to Caïro for a shared residency teaching a 4-day workshop in Interdisciplinary Creating, movement/music research and several performances.
TRIO DEBU is an Amsterdam-based guitar trio that plays music by Debussy exclusively. Bas is an arranger and guitar player in this ensemble together with Ward Reijmerink and Eva Aukes.
Since 2017 Bas plays with singer/author Samira Dainan in her band SAMIRA'S BLUES. They play original songs by Samira as well as North African traditionals/spirituals. Samira's Blues performs as a voice-guitar duo but is also complemented with other musicians. In september 2018 Bas and Samira performed in the Zyriab Cultural Centre in Essaouria, Morocco alongside the Haddarates, a group of 4 spiritual singers/percussionists from the Essaouira area. Samira's Blues released their debut EP "Ya Baba" in december 2018 at Paradiso Amsterdam and went on to tour around the Netherlands and Morocco eversince.
Other bands where Bas occasionally plays with include Boka de Banjul (Gambian afrobeat/reggae/rock) and Kasba (Moroccan/Dutch raï, gnawa, chaabi).
Bas is an endorser for Jim Dunlop Guitar Products and MXR electronics. Bas uses Spectraflex handbraided cables exclusively.
COMPOSER/ARRANGER/MUSICAL LEADER
In march 2018 Bas collaborated with theatre director Gregory Caers to create a performance for Opera Forward Festival at De Nationale Opera in Amsterdam. Bas composed vocal music and worked as a musical director during rehearsals and performance.
For several years Bas studied Composition with André Douw at the Conservatory of Amsterdam. He wrote pieces with different instrumentations, such as choir, flute ensemble and vioin + piano.
Bas made several arrangements for brass section in popular music, including reggae artist Rebel Jam and the German pop band Do I Smell Cupcakes?. In classical music Bas arranged pieces by several composers, including Debussy, Händel and Couperin for guitar ensemble, Fauré for chamber ensemble + choir and Ibert and Telemann for flute + guitar. Bas arranged Arabic repertoire for various instrumentations.
As a conductor, Bas has worked with different kinds of choirs, including gospel, classical and female choirs. Bas has also conducted instrumental ensembles such as chamber orchestra's and bassoon ensemble.
TROMBONE
Bas studied trombone with Bart Lust for several years. Bas plays on a regular basis with bands including Amsterdam BigBand, Zaanse Bigband, Kasba (North African pop) and several wind orchestra's. He worked as a teacher of trombone at the Leerorkest for eightyears. As a trombone player, Bas collaborated with Merlijn Twaalfhoven in various projects; including as a musical interventionist at the European Forum of Culture 2016.